Forefront Digital is a digital marketing and website development company based within Leigh, Essex. We were first established back in 2004, and since then Forefront have become an award winning full service digital marketing agency. We have a large team of talented individuals, who put all of their skills into one big basket, ensuring that we're able to provide only the best, and most innovative creative solutions, always providing analytically accountable digital and traditional marketing strategies.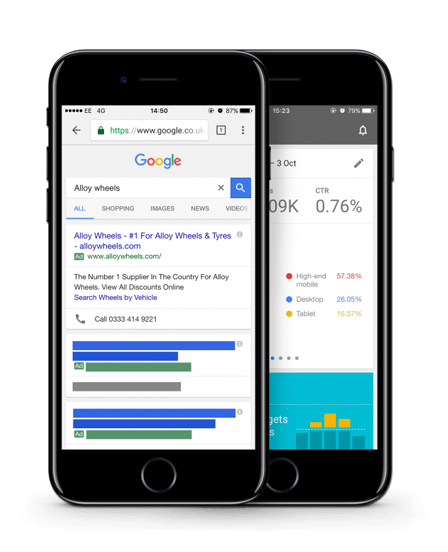 Our head office is based in Leigh, Essex, meaning that we're an extremely local SEO Agency in Rayleigh. We have a vast client base that extends across the entire United Kingdom. Not only this, but we have also been providing our marketing and advertising services on a much more international level to clients all over the globe.
Who Can Benefit from SEO?
SEO is a process in which an individual (or in our case, a large team) maintains various different aspects of your online presence, in order to improve your rankings on Google's search platform. SEO is split into two different sectors:
On-Page SEO. Off-Page SEO
People tend to believe that paid listings are worth more than the organic ones, however those people couldn't be more wrong. Organic listings continue to outgrow paid listings day by day, as people just do not have the budget to use Google PPC, therefore more and more consumers are migrating back to the organic SEO field. Forefront Digital's devoted marketing team have a trained eye and use professional split testing methods, ensuring that our agency's experts have both the experience and the tools required to make sure that your business gets the online presence that it deserves.
Managing SEO
Day in, day out, the internet continues to expand at a rapid rate. As this growth continues, the list of complications involved with this growth rate also expands along with it. Forefront have been around since the dawn of internet marketing, and therefore have witnessed insane changes within the internet's popularity – from dialup to fiberoptic! 10 years ago, many people tended to use only traditional media platforms to help them find out what they needed. Long gone are those days. Now, newspapers, radio stations, and TV airtime are only secondary mediums that people use once their online presence has been safely secured. There's no point spending the big bucks on TV airtime if your potential customers can't even find you on Google!
For your local SEO Agency in Rayleigh – Contact Forefront!