Who are we?
Forefront Digital are an expert SEO agency, providing a full digital marketing service to all of our clients. We have been supplying all of our innovative creative solutions, analytically accountable SEO marketing services, as well as traditional media planning/purchasing to companies all around Leigh on Sea since early 2004.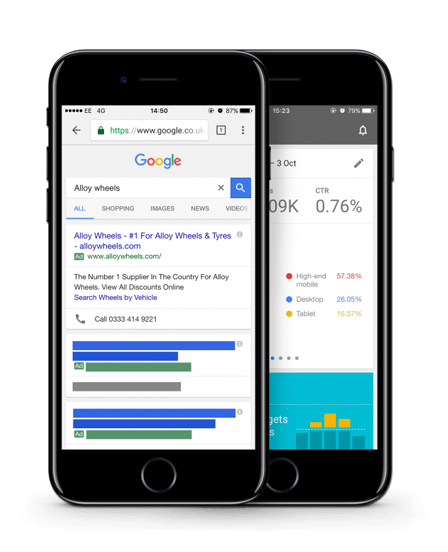 SEO? What's that?
SEO is the process in which a dedicated team or individual goes through your website, optimising various elements of it for optimisation on Google's search engine platform. SEO doesn't just stop there.
There are two key elements of SEO:
On-Page SEO – Editing the physical content on the page for the benefit of the search engine
Off-Page SEO – Editing the backend systems for further benefit of the search engine
As the organic SEO market continues to expand, the need for Google's Pay Per Click platform deteriorates more and more as the days go on. As Google makes changes to it's algorithm to try and change this, we as digital marketers are constantly finding new ways to get around it. Smaller businesses simply do not have the appropriate budget for it, as the keywords that they would want to rank around could cost hundreds, even thousands, per month. The marketing team based here at Forefront Digital make use of professional split testing methods to ensure that our agency has both the experience and tools required to make sure that your business gets the very best online presence that it deserves.
Keeping Track of SEO
Day in, day out, the internet continues to expand at a rapid rate. As this growth continues, the list of complications involved with this growth rate also expands along with it. Forefront have been around since the dawn of internet marketing, and therefore have witnessed insane changes within the internet's popularity – from dialup to fiberoptic! 10 years ago, many people tended to use only traditional media platforms to help them find out what they needed. Long gone are those days. Now, newspapers, radio stations, and TV airtime are only secondary mediums that people use once their online presence has been safely secured. There's no point spending the big bucks on TV airtime if your potential customers can't even find you on Google!
Our head office is located within Leigh, Essex, so we are never far away from you if you would ever like to pop in to our office for a meeting, giving you peace of mind as to how we're developing with the optimisation of your website. We have a client base that extends both nationally and internationally, providing marketing and advertising services to every end of the planet. We're the best SEO Agency Leigh on Sea. Fact.
For the Only SEO Agency Leigh on Sea worth using…Contact us!