Forefront Digital – Who are We?
Welcome to Forefront Digital. A web design and digital marketing agency located in Leigh, Essex. We are proud to offer our SEO services to Benfleet, and all of the surrounding areas. We have been providing our premium SEO services and creative solutions, as well as traditional media planning and purchasing to all companies around Leigh on Sea since early 2004.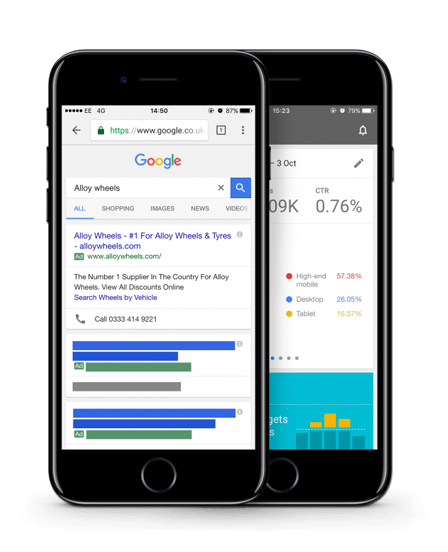 The SEO Lowdown
SEO is the process when a team (like us), or an individual go through your entire website, ensuring that the content both on page and in the backend is optimised to its fullest potential. Optimising this content allows for better optimisation on Google's search engine, therefore earning your business a higher ranking position. SEO is split into two different elements. On-Page SEO and Off-Page SEO. On-Page SEO means editing the content on the page itself, ensuring that it fully benefits the search engine. Off-Page SEO is the process of editing settings in the backend of your website to ensure that you receive the ranking position you deserve.
The organic SEO market continues to expand day by day. This means that Google's PPC system deteriorates, as more and more businesses are achieving the rankings that they deserve naturally, therefore they do not have to pay for their ranking by click. Google have, many times, attempted to adjust their algorithm in order to change this, but continue to fail, as smaller companies just do not have the appropriate budget for their extortionate prices. The marketing team at Forefront use various different split testing methods, which allows us to be able to determine which types of SEO work best for your company, at a cost effective price for your budget range.
How Can You Keep Track of SEO?
The internet is progressively expanding at a rapid rate – rather like the universe, really! As this growth continues to happen, the list of complications also expands, revealing more and more problems. We have been active since the dawn of the digital marketing era, and therefore we've witnessed a large plethora of changes. A few years ago, digital marketing was virtually unheard of! Today, methods such as television, print and radio advertising all comes secondary to digital marketing, as nowadays, a lot of companies are closing their high street stores, and going completely virtual. Remember, there's no point spending loads of money on a TV slot if you can't even be found on Google!
Our main office is located within the heart of Essex, therefore we are no more than a stone's throw away from your business, regardless of whereabouts you are in the UK. We have a firm client base, extending throughout the nation, providing digital marketing and advertising services to every end of the globe, regardless of your budget. You won't find an SEO Agency in Benfleet better than us, and that's a fact.
For the Very Best SEO Agency Benfleet…Contact Us!